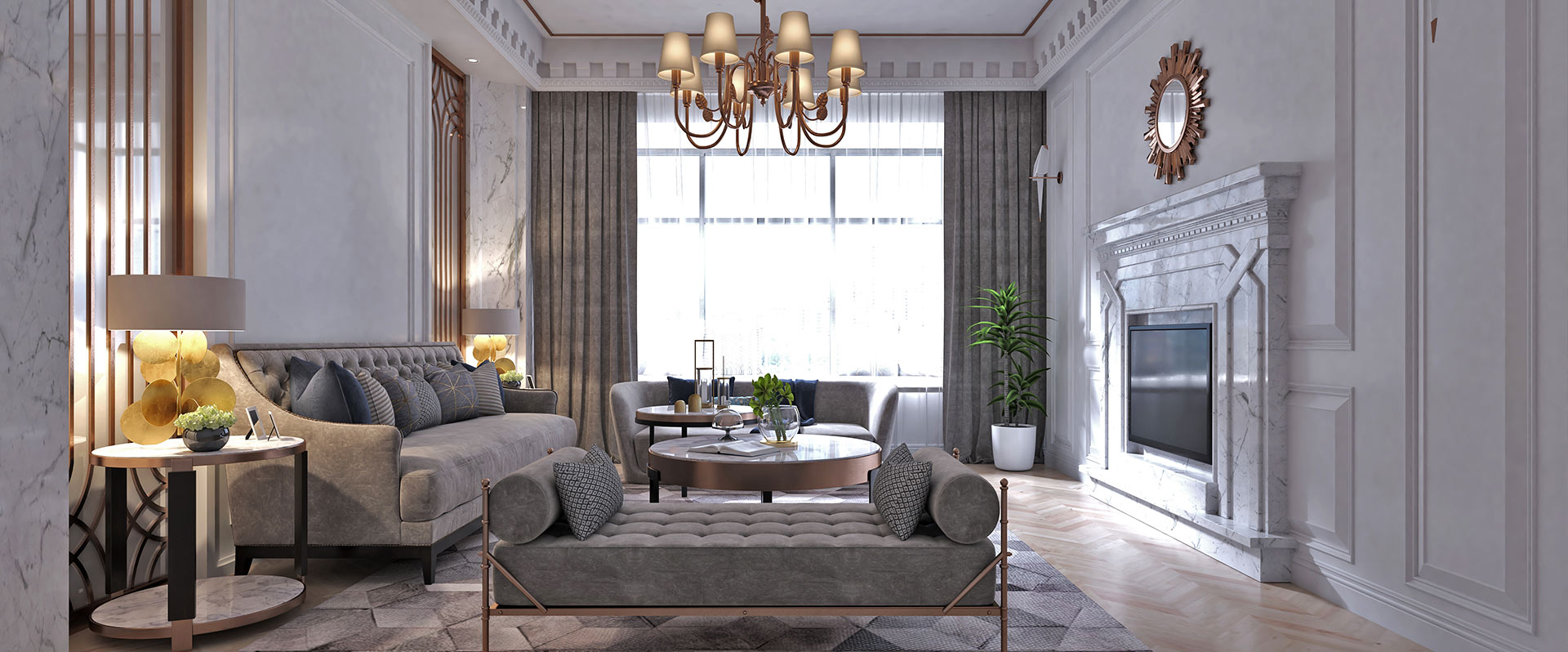 Tailor-made Class - 4 Benefits of Custom-made Furniture
When you care about how your home or your business looks to your guests and visitors, the right furniture can make or break your interior décor.
Whether it's a statement bed, an elegant chaise longue or regal dining table, furniture can bring a room to life, giving your indoor (or outdoor) spaces their own undeniable character and letting your identity shine through with every fitting.
Whatever vision you have for your décor, one thing should be made clear right from the outset – custom-made furniture is just the thing to set your home or business out from your competitors. As the world becomes more and more identikit with the mass-production of furniture, having your fittings tailor-made to your specifications offers an incomparable touch of class that will get you noticed.
In this blog, we're going to take a look at four ways that custom-made furniture provides your décor with something bigger, better and more impressive than anything bought from a regular supplier.
1. Custom-made furniture is unique to you
This is the biggest advantage that custom-made furniture has over anything store-bought – your custom-made order is absolutely unique to you and your home, no-one in the world will have the same piece of furniture that you have. It doesn't matter where else in the world your visitors go, it doesn't matter how high-end the venues they visit will be, they still will never sit in the same custom-made chair or at the same custom-made table as the one in your home or business.
At Fascino Concept, we think the ability to own something no-one else has still retains something special, even today. Better yet, unique furniture also carries its value for longer, so that if the time ever comes where you want to sell up, your unique furniture will carry a great price than an everyday interior fixture.
2. Custom-made furniture is tailored to your indoor spaces
The most memorable and timeless interior spaces are the way they are because they are exceptional combinations of colours, styles and fixtures that just go perfectly together. If you're designing a room, choosing custom-made furniture means that you can tailor your furniture to the design you're going for – helping you achieve that perfect combination with fixtures that are crafted purely with your design in mind.
With the best furniture craftsmen out there, you'll be present right from the beginning of your custom-made project, with your input, your visions and your ideas shaping the furniture that will go so well with the space you're looking to create.
3. Custom-made furniture is always better quality
When it comes to quality, custom-made furniture will always beat off-the-shelf fittings. Custom-made furniture is designed by dedicated craftsmen who put their all into building furniture that will go the distance – they take great pride in crafting projects that stand the test of time, using only the highest-quality materials to ensure longevity, comfort and practicality. Each craftsman will have decades of experience behind them, so you know your custom furniture plans are in the best of hands.
By contrast, some off-the-shelf furniture may still be made with good materials, though it will more than likely have been built in a factory – one of thousands of products pumped out that same day.
4. Custom-made furniture can be the perfect fit
When you have an interior space to be decorated, especially in older buildings, you can sometimes find that some corners and walls can be awkward to fit furniture in. They might have tight angles, protruding edges or incompatible overhang heights – whatever it is, normal furniture often simply won't fit.
With custom furniture however, you can tailor and tinker every measurement to the space you have available, ensuring that no matter how weird and wonderful the space you have to hand is, you'll be able to fit in the furniture you want with minimal hassle and inconvenience.
Those were four key benefits of custom-made furniture! Are you in the process of redesigning your living space or your business? Thinking of getting some custom furniture made? We can help! At Fascino Concept, we've got the experience and the industry connections to help your interior design dreams become a reality.