FASCINO CONCEPT — About our founder
FASCINO CONCEPT About our founder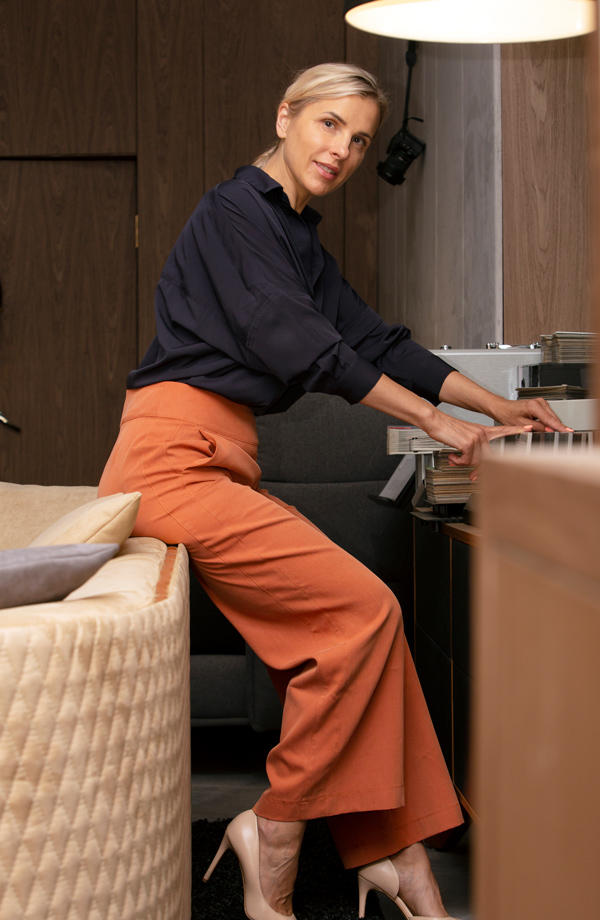 Inspired furniture design by
Inspired furniture design by
Founded in 2018, Fascino Concept is a dedicated bespoke furniture studio pioneering a fresh new standard of design excellence led by furniture specialist Dzintra Suste.
Dzintra's commitment to creating timeless interior design fixtures informs and inspires every piece of furniture that leaves the Fascino Concept workshop. Combining extensive experience with a trained eye for creativity, our team has provided impeccable furniture for a range of clients, both for residential and commercial applications.
Along with a talented team of artisan craftsmen and women, Dzintra's work reinvents, reimagines and reinvigorates the idea of furniture within the modern design space.
Unparalleled quality founded on experience
Dzintra Suste's approach to furniture design has been built and perfected across nearly a decade of work within the high-end furniture industry, using insights from advanced positions at furniture manufacturing and trading companies.
Harnessing this experience, Dzintra provides a focus on quality, imagination and boundless creativity to offer clients something new, something bold and something that fits their interior spaces from the ground up. This, along with insights around business management and sales, sets our work apart in a crowded market of competitors.
Whatever your vision is for your furniture, here at Fascino Concept, we have the talent to turn that vision into reality!
To discover more about our designs and the way we work, get in touch with any queries you have by calling us on
+44 7714 017109 or by emailing us at info@fascinoconcept.com
To discover more about our designs and the way we work, get in touch with any queries you have by calling us on +44 7714 017109 or by emailing us at